Our forty plus models shine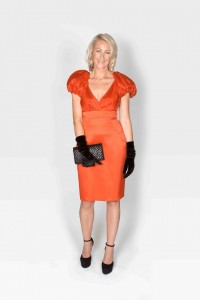 Ahhh, holidays are but a memory, gone are shorts and vest tops but the new season brings its own rewards!
A while back I told you we were looking for models  over 40 to model our autumn/winter trends…in fact I asked if you would like to star in our pictures!
Now you can see the fun we have I bet you are wishing you had joined us! The lovely Claire was one of the women who cast off her cut-off jeans and stepped up to the challenge.
"I love to feel good in clothes, say's Claire, "whether it's a sexy dress and a killer pair of heels or my favourite jeans and a tee-shirt, I enjoy dressing up as much as I enjoy dressing down."
And what did she think of her YSL inspired Retro Chic look?
"The red dress made me feel like I was about to walk into a red carpet event and give Cameron Diaz a run for her money. Every woman should have an amazing red dress in their wardrobe."
And stand by to hear about a major High Street initiative that Jane and I are very proud of!