No airbrushing here!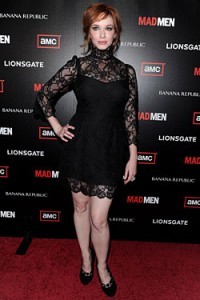 Great to see the start of the body confidence campaign. As you know I have been part of those meetings at the Houses of Parliament held by U.K. Equalities Minister Lynne Featherstone.
The idea is to encourage fashion magazines and advertisers to promote images of healthy bodies to young people. Featherstone believes underweight models shouldn't be shot for ads and editorials, and that the images shouldn't be retouched.
She intends to push for warnings on digitally altered images so viewers know they aren't real. "Advertisers and magazine editors have a right to publish what they choose, but women and girls also have the right to be comfortable in their own bodies. At the moment, they are being denied that," she says.
"All women have felt that pressure of having to conform to an unrealistic stereotype, which plagues them their whole life. It is not just the immediate harm; it is something that lasts a lifetime. Young girls are under intense pressure the whole time."
Featherstone praised curvaceous Mad Men star Christina Hendricks, "We need more of these role models.
I'm glad to say we have just shot our own 40 plus models for the Autumn looks…all amazing women and all un-airbrushed. Can't wait to show you in September.