British Style Collective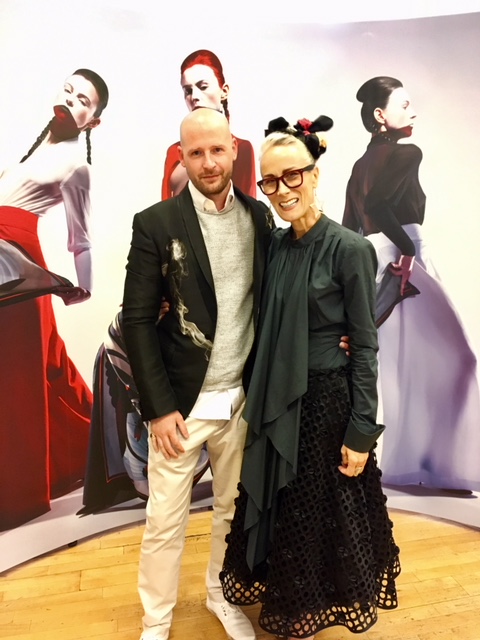 Brief: To contribute to the rebranding of the Clothes Show Live
Client: Haymarket Events
Caryn and Jane have been working the The Clothes Show Live since its beginning in 1989. Both have played many and varied roles with Caryn as the original TV host for 12 years, presenting main shows over the years and latterly hosting and building the education offer which attracted 14,000 students over the 3 days of schools.
Jane as the original London producer for 12 years worked behind the scenes bringing in new brands to the event. This year it moved from Birmingham's NEC after 28 years to Liverpool (rebranded as British Style Collective) and the stage was set for exciting things. Both worked with Gary James McQueen to launch him as the headline design presentation. Gary presented 5 days of film, interactive showcase and the opportunity to order his bespoke selection of silk scarves. 
Catwalks shows featuring a range of designer shows from Edeline Lee to Vin amd Omi took place at the St Georges Hall. 
Caryn has worked hard over the years to promote visibility for a broader range of body shapes and types. A huge step forward took place with new management which agreed that it was a responsible move to showcase life-size models. Caryn also interviewed body image warrior Jack Ayres to discuss his modelling career in front of an audience. Of course she hopes that organisers will continue to address the benefits of diverse appearance within their shows. Read more about her work in this field here 
There were salon style talks through-out the 5 day event featuring a range of guests. These were situated on the floor above the catwalks to seat around 500 guests. 
The student educational offer has grown considerably over the years to deliver valuable careers insights to those investigating a creative path. Commercial partners sponsored student interactive shows liaising with a variety of colleges as well as Graduate Fashion Week. These were set in the Baltic Quarter further up the road in a funky and interactive warehouse. 
Student competitions were set as usual, with this year featuring a design competition amongst other things, inviting young creatives to make a stage jacket for Caryn